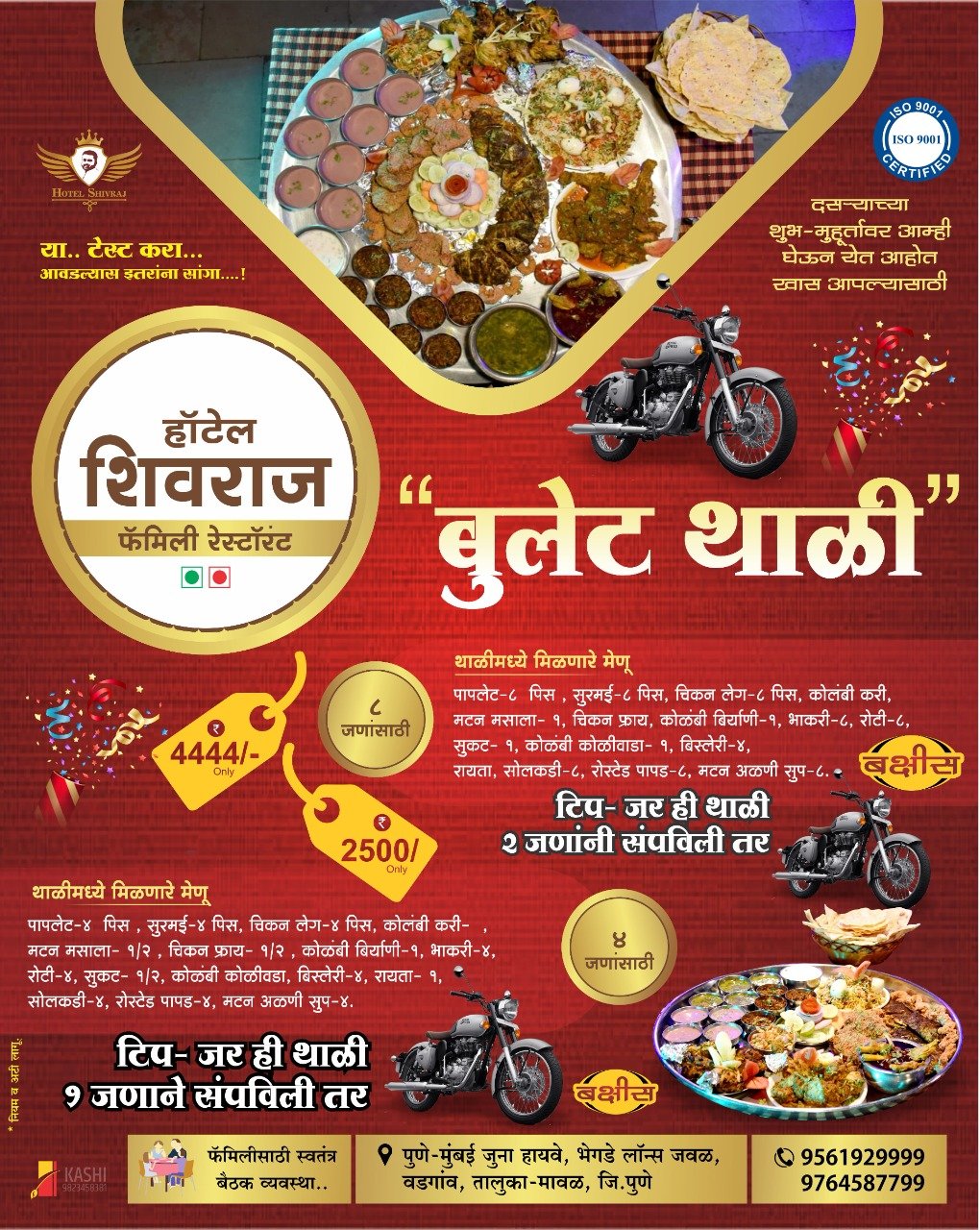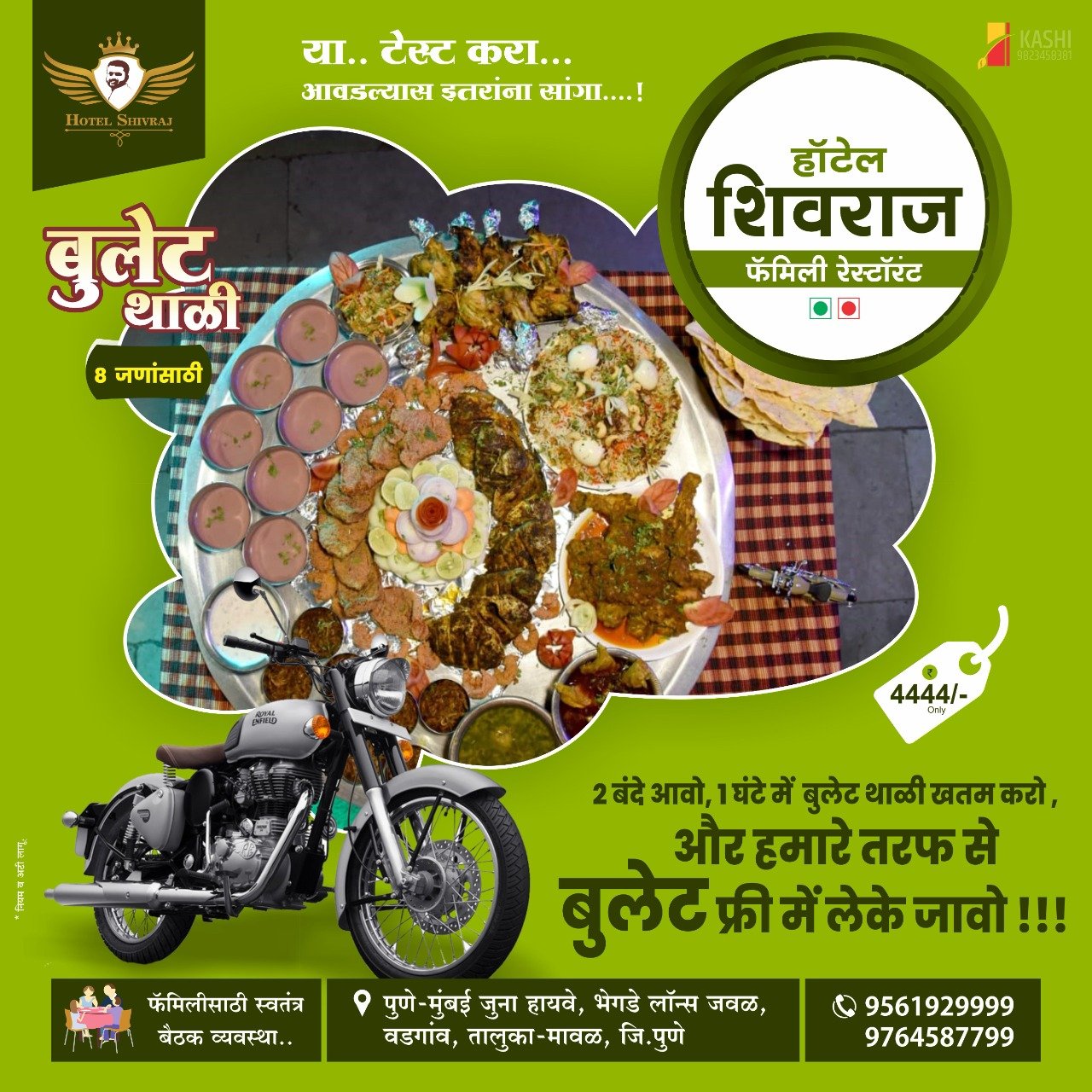 Bullet Thali Challenge Hotel Shivraj Kamshet Pune
Till now you must have heard of mega thalis like Bahubali thali in Pune, so all these till now were claiming only based on size of their thali and the content.
However there is new concept which I liked very much telling you that Not only their Non-veg Thali is biggest but Also they are ready to give a Bullet motorcycle FREE, yes totally FREE if you accept their challenge to finish the thali in matter of 1 hour.
Update Jan 2021
The Bullet Thali Challenge have received tremendous response from all the customers.
People all around Maharashtra have started visiting this hotel and participating in the contest and eat the delicious platter.
By now the hotel have started selling about 65 plates per day!!!
Somnath Pawar from Solapur has won a Royal Enfield Bullet by finishing the thali within one hour.
There are two options for this Bullet thali challenge
You buy big bullet thali worth 4444 INR which if consumed by 2 persons in matter of an hour, you are FREE to take away the price .. yes, Bullet motorcycle
You buy small version of Bullet thali  worth 2500 INR which if consumed by a single person in matter of an hour then again ,,, get a big price a brand new Enfield bullet motorcycle for FREE.
Looking at the size I am sure the challenge is really tough, but I am sure there will be someone who can really try hard to win the brand new Enfield bullet motorcycle for FREE.
The hotel have 55 employees who are involved preparing this bullet thali platter.
Anyway why not to at least give a try ! looking at the thali size I feel spending 2500 Rs will give you nice party for 6 persons comfortably.
Old Pune-Mumbai Highway, At- Naigaon, Post- Kamshet, Tal, Maval, Pune, Maharashtra 410105
Phone number 9561929999 / 9764581199
Thali challenge 1 – Rs 4444 /- Suitable for 8 persons
Challenge is if this Thali is finished by 2 people they win Bullet motorcycle
Menu with Thali
Pomphret 8 pieces
Surmai 8 pieces
Chicken legs 8 pieces
Kilambi curry
Mutton masala 1
Chicken fry
Kolambi biryani
Bhakari 8
Roti 8
Sukat 1
Kolambi koliwada
Water bottle 4 nos
Rayata
Solkadhi 8
Roasted papad 8
Mutton Alani soup 8
Thali challenge 2 – Rs 2500/- Suitable for 4 persons
This thali is exactly same as above thali only quantity is half that of main thali.
Challenge is if this Thali is finished by 1 person they win Bullet motorcycle
Google map location for Bullet Thali Challenge