The Pune Fountain Pen Show 2019 हे शाई पेनाचे प्रदर्शन सप्टेंबर दि.२९, ३० आणि ऑक्टोंबर दि.०१ रोजी स्वप्नशिल्प- श्रेयस बॅक्वेट्स, आपटे रोड, पुणे येथे सकाळी ११ ते संध्याकाळी ८ वाजेपर्यंत आयोजीत करण्यात आले आहे.
पुण्यात फक्त शाईपेनासाठी आयोजीत केलेले हे पहिलेच प्रदर्शन आहे…
सुवाच्च सुंदर अक्षरासाठी शाईपेन हा मोलाचा आहे असे अनेक तज्ञ्यांचे मत आहे.
शाईपेनाचे महत्व रूजावे, जास्तीत जास्त शाई पेनाचा वापर व्हावा तसेच एकाचं ठिकाणी जगभरातील  २५ हून अधिक ब्रांन्ड्स सर्वसामान्यांना बघता यावे, तसेच शाईपेन प्रेमींना त्यांच्या संचयात भर घालता यावी हा ह्या प्रदर्शना मागील हेतू आहे.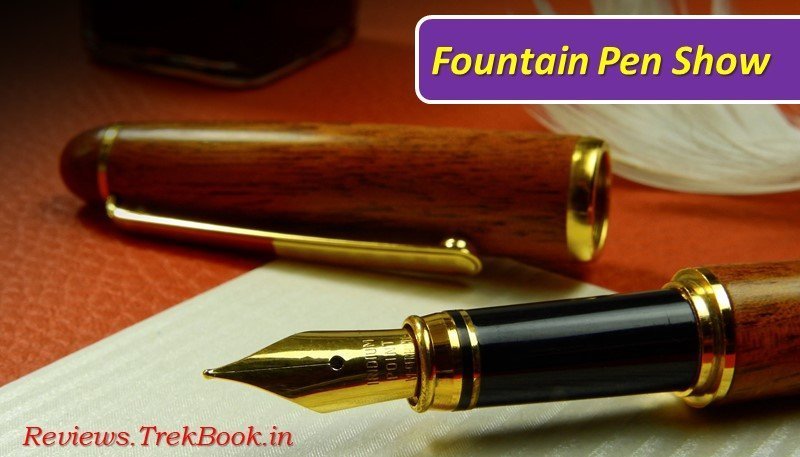 Fountain Pen Show 2019 – Pune
Dates
29 Sept 2019, 30 Sept 2019, 01 Oct 2019 (3 days)
Time
11 am to 8 pm
Location
Swapnashilpa – Shreyas Banquets,
1233 D, Apte Road, Deccan Gymkhana, Shivajinagar,
Pune, Maharashtra 411004, India
खालील प्रमाणे जगभरातील हे ब्रँन्ड्स प्रदर्शनात ठेवण्यात येणार आहेत…
Below brands of fountain pens will on display during the exhibition –
Sailor- Japan
Wahl Eversharp – USA
Pilot – Japan
Platinumm – Japan
Twisbi – Taiwan
Online – Germany
Laban – Taiwan
Cleo Scribent – Germany
Otto Hut – Germany
Scrikss – Turkey
Platignum -UK
Parker-US
Waterman – France
Diplomat – Germany
Faber Castell – Germany
Graf Von – Germany
Lotus – India
Rytol- India
Magna Carta – India
Monteverde – USA
Stipula- Italy
Waldmann – Germany
Benu – Russia
Robert Oster – Australia
Submarine – India
Cross – USA
Airmail – India
+ Vintage pens and many more… 
Mrs Rashmi Nagarkar Pillai
Care Stationers & Agencies Pvt.Ltd.
Phone – 9822081300
सौ.रश्मी नगरकर-पिल्ले
केअर स्टेशनर्स अँन्ड एजन्सीज् प्रा.लि.
9822081300