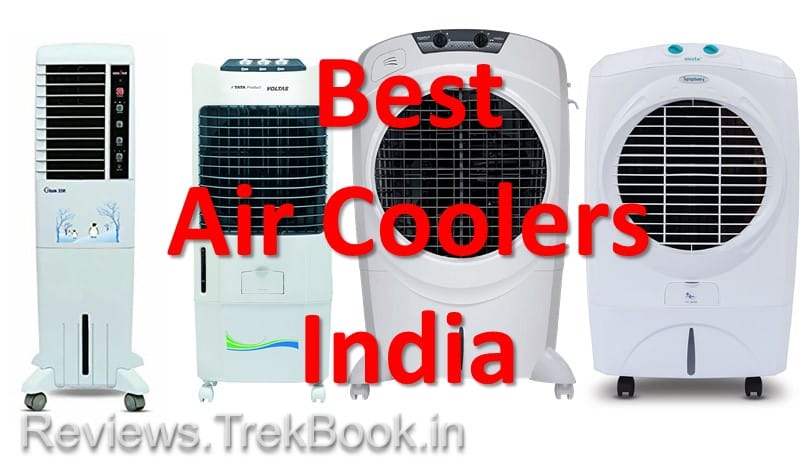 Every area of ​​India is feeling heat of Summer season, the soaring heat can cause skin diseases too, Sweat, Dizziness are caused by the heat due to this bad situation, it is harmful to you in general, more than we do not give to those diseases, but this is not to be overlooked. NOAA (National Severe Storms Laboratory) has recently done a research, where it is being said that now summer can be seen in every season in India. And you know how we will survive in such a hot…… summer, thinking about perspiration and sweating .. not a good idea … [updated 2021]
Indian summer holidays have began and Kids love to have a lot of fun during the holidays, but question is that Will you send your kid outside sun in such a hot summer?  No …. never…..
But while kids and you are at home during hot noons, the regular ceiling fans in the house also throws hot air, and no one likes it !
Air cooler is extremely important in such a summer as compared to the air conditioner, they do not hike electricity bills as well as capable of running on an inverter at home.
We will speak about my research on the best air coolers for this summer season only for you.
Why we are suggesting to you Air cooler?
Every time a stiflingly hot summer comes we wishfully think how great it would be to have a smell of an odor of fresh air. Stop dreaming, start acting! Buy an air cooler, it is a perfect home accessory to cool and moisturize the ambient air, making it a lot easier to breathe. Also air coolers are pretty cheaper than an air conditioner in India.
Air cooler are very cost effective, in an average cost of best air cooler is from 7500 rupees.  Air cooler provides more close to natural fresh air with blending of water. On the wheels of air cooler, you can be easily move from one room to another.
Let's get information about latest 2021 best 5 air coolers.
Below, we are desertion the best top 5 air cooler from open market various manufactures, specially these are cost effective air cooler, you might be see difference between them but they are credited good reviews from amazon and Flipkart customers.
Voltas Desert VE D60MH

Kenstar Glam 35R

Maharaja Whiteline-Coolz+

Symphony-Siesta 45

Cello Smart 30 Ltrs Mini Desert Air Cooler (White)
Please see the below table categorizing the differences based on the features.
Best Air Coolers in India Summer 2021 [with Room Size Selection Guide]
Make

Voltas

Kenstar

Maharaja

Symphony

Cello

Model

VE D60MH

Glam 35R

Whiteline-Coolz+

Siesta 45

Smart 30 Ltrs

Best Buy Amazon

Type
Tower Type/Desert cooler
Tower
Desert Cooler
Power Consumption
190 Watts
175 Watts
165 Watt
160 Watts
150 Watts
Filter
Honeycomb cooling pads/Mosquito Net / Dust Filter
Honeycomb cooling pads/Mosquito Net / Dust Filter
Special wood wool evaporative pads
Special wood wool evaporative pads/mosquito net
Honeycomb cooling pads/Mosquito Net / Dust Filter
Water Tank capacity
60Ltr
35 Ltr
55 Ltr
45 Ltr
30 Ltr
Water level indicator

Yes

Control
Mechanical
fully Automatic
Mechanical
Mechanical
Semi Automatic
Remot Control
No
Yes
No
Dimention (Depth*Hight*Wdith) cm
52.5*120*61
40*112*39
48*110*67
50.5*102.5*61.8
55*80*40
Weight
21kg
10.2 kg
21 kg
16 kg
12.5 kg
Room Size
475 sqft
450 sqft
450 sqft
350 sqft
350sqft
Air Throw
27 Ft
35 Ft
27 Ft
30 ft
35 ft
Function
Auto Swing, Adustable louvers, Auto Fill tank
Auto Swing, Adustable Vertical louvers, cross Ventilation
Auto Swing, Auto Vertical louvers, cross Ventilation,Fourway Air Deflection, Low Noise
Auto Swing, Auto louvers, cross Ventilation
Auto Swing, Adustable Vertical louvers, cross Ventilation
Ice cube tray
No
Yes
No
Air cooler compatible with inverter

Yes

Variable speed control knob

3 Speed Setting

Multi-functional wheels
Yes/Castor Wheel
Yes/Wheel
Yes/Castor Wheel
Yes/Castor Wheel
Yes/Castor Wheel
Empty tank alarm
No
Yes
No
Air cooler without water
No
Warranty
1 Year
The key features to examine before buying the best air coolers
Once you decide what kind of cooler will be met, you need to choose the best brands at your disposal. Here are some functions of air cooler.
Water tank size….
When we think of getting an air cooler, then we get the first thought in our mind that is "How big a water tank"? The thought that you are thinking is a true thought. For their hot summer to be seen, enough water storage is required for large air coolers with a large tank.
So bigger the water tank size, lesser you need to top it up, in this case Voltas VE D60MH is best with 60 L of water tank OR Maharaja Whiteline-Coolz+ with 55 L water tank.
Airflow….
Secondly similar to an air conditioner (AC), it's necessary to buy best air cooler which fits the size of your home/office. Airflow of an air cooler is also calculated in terms of CFM (cubic feet per minute). The CFM means the amount of air cycled into installed room/office every minute. You can select the accurate size for the air cooler by measuring the CFM needed for your home/office.
CFM Calculation Formula
Ex: – Room size widht15 feet, length 15 feet and ceiling height 10 feet. Then 15*15*10= 2250sq.ft. Now if you want exchange air twice per day, then 2*2250= 4500, now for CFM divide 4500 by 60 (4500/60= 75)  means CFM for room is 75.
If seen in fan and blower, the air cooler with the blower remains the best because more pressure and more velocity air can only blow the blower. So Voltas Company VE-D60MH air cooler is good for a big size room, instead you can take Kenstar Glam35R too. Because Voltas Ve-DE60MH has 16.5 inch fan diameter and it delivers low pressure air but high volume.
Cooling Pads….
The cooling medium are playing most important role in the air cooler after the fans size and blower capacity, if these cooling pads are not good, then there is no air cooler for work. Cooling pads have a direct impact on the cooling of an air cooler. They absorb water and allow air to flow through them to cool it. Thicker the cooling pad, the better the cooling. As per latest technology every air cooler manufactures use honeycomb type cooling pads and these are made by synthetic paper, but wood fiber cooling pad are cheaper than honeycomb pad.
Cello Smart30 is Three Sided Openings with Improved Honey Comb Cooling Pads Give Ultra-Efficient Cooling. The age of Honeycomb cooling pads is more than Wood fiber, but if you ever need to change the honeycomb pad, then its cost will be very high.
Design….
I have read on many websites that, most people avoid buying an air cooler. Because the air coolers are not decorative look and the other is the huge size of air coolers. These days, manufacturers have models with compact and stylish designs. Tower air coolers are presently one of the most popular forms. They take up less floor space but are still powerful enough to be used in big rooms.
If some recent reviews of Amzon's on air coolers are seen, the people are more like Symphony's air coolers. The reason behind this may be that it's Modern Look, When I was writing about air coolers, then I noticed that Kenstar Glam35R was also a good Modern Look than the Symphony Siesta 45 Air Cooler. But this is my opinion; you can keep your room in mind and choose one of the two.
Air coolers that work on inverters….
Air coolers are already popular for their low energy consumption. Some manufactures today are connected by submitting air coolers in the pane which can work in inverter. These air coolers use 50 percent less electricity than basic air coolers. If your home faces constant power covers, then they are the best option for you
All above Air Cooler work on inverter, out of those Cello Smart 30 Ltr works on 150 Watt means your inverter will be able to drive it for more hours.
If there is Luminos ZELIO+ 1700 inverter in the house and, it takes a power up to 1200 watt and and if there is a 200 Ah battery, a cello smart 30 ltr work only on 150 watt at 0.8 power factor (0.65 Amp) means cello smart 30 ltr air cooler run minimum 8 hour (Run Single Only). Per day electricity consumption of this air cooler is 1200 watt-hour only.
(https://www.backupbatterypower.com/pages/ups-run-time-calculator)
Remote control functions….
For quick access to settings, look for an air cooler that comes with a remote. Remotes for air coolers will let you control the speed of the fan so you don't have to get up over and over again to change the settings.
Empty Tank Alarm….
The Empty tank alarm is a simple mechanism to detect the level of water in water storage tank. Once water filled up in the tank, there will be no need to see the level of water again and again. These features play soft tone accordingly.
Ice cube tray….
Keep the ice cubes in the top tray of air cooler. Slowly when ice melts, the ice water gets added to the water tank.
Kenstar Glam 35R, Maharaja Whiteline-Coolz+ and Symphony Siesta 45 has ice tray features, As the water that is inserted in the air cooler is circulated, it changes its temperature according to the environment. By using ice cube inserted water temperature maintained as cool as possible. This is simple features but great feature.
Room Sizes
The air cooler mentioned here is thought for every cooler more than 300 sq.Ft. room, the size of an average room ranges from 12 feet X 10 feet (120sq.ft.). In the bedroom, a king-sized bed is placed; the bedroom size can be 13 feet x 13 feet (169 square feet).
I have to say that any one of the above air coolers can cool your normal room, but if the power consumption and price are kept in mind then the symphony can be a good option.
Verdict
These were best 2021 five air coolers in India to give you good Air but if you are still not satisfied with these then you can take a look at Symphony Air Cooler it is quite popular among users. There you have it, a detailed buying guide of the best air cooler in India that will enable you to choose the best air cooler for home and office. Before you go out searching for models, be clear about the sort of air cooler you desire, depending on the climatic conditions in your region. Also, choose the best water tank capacity that gives maximum cooling without taking up a lot of space.
You can ask us questions in comments below we would like to answer them and help you find the best one under your budget.