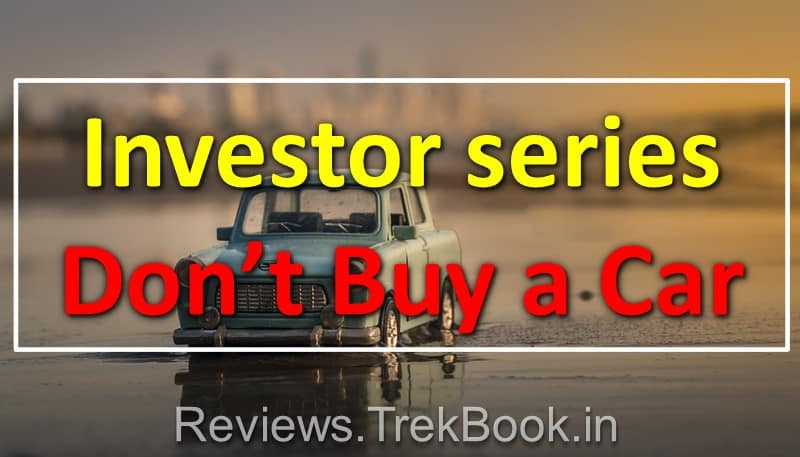 Buying a New car is an emotional decision in your life, as I began studying my investments carefully I realized that investing money in a new car is costly than hiring a car daily!!
I am sure you will not believe it ..
So here are simple calculations from my side …
New car price (assumption)
6,00,000 Rs
Resale value after Six years
1,00,000 Rs
Net investment in car for Six years
=6 Lac-1 Lac = 5 Lac Rs
Number of Days in 6 years
2200 Days
Investment cost in car /Day
=5 Lac/2200 days
230 Rs /Day
Car Insurance per year = 15,000 Rs
= 15000/365
41 Rs /Day
Car Petrol /Day
100 Rs /Day
Battery + Tyre Replacement
(once in 3 years)
25,000 Rs
23 Rs/Day
Maintenance per Year
9,000 Rs
25 Rs/Day
Driver Payment
9,000 Rs
300 Rs /Day
Interest loss on 6 Lac investment
8% interest consideration
131 Rs /Day
Daily Expenses of NEW Car
850 Rs /Day
Now see the image below showing Uber Pune estimate from Chinchwad to Pune (one way), which shows approx cost of 300 Rs (with Driver and convenience to change directions or anything) so even you travel say from Pune to Chinchwad and back daily, you will spend less amount than owning a car !
Now coming back to my main point again ..
you must have understood that you will save at least 200 Rs per day by not buying a NEW car .. so if you start saving it in Mutual Fund .. here are sample calculations …
Saving 200 Rs per day = 6000 Rs per month .. say you save 5000 Rs per month .. then this is what will happen at the end of Six years …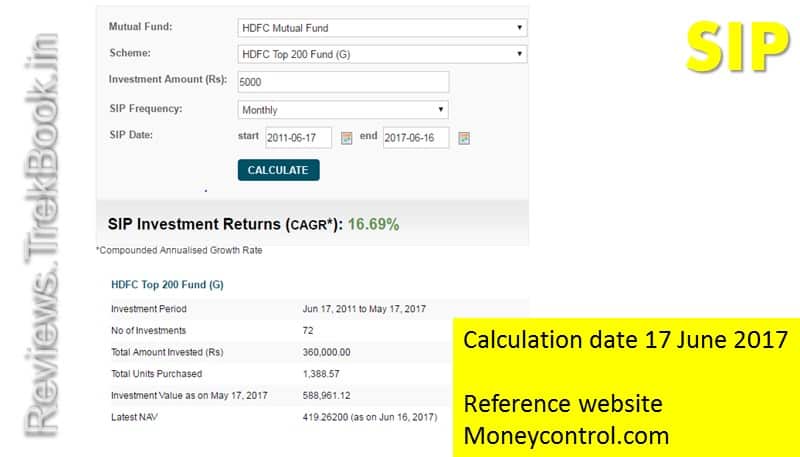 So you make @ 6 Lac Rupees at the end of sixth year !! Still using a hired car … what do you say ?