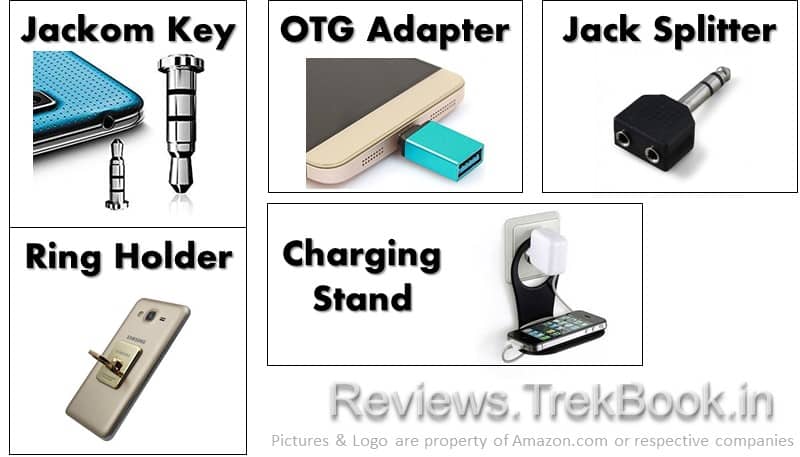 Hi friends .. here is my compilation of most useful gadgets for your Smartphone, which will be very much useful to you during your day to day life as well as they will just cost you below 50 Rs only. [updated 2019]
Looks interesting ?
Okay, here is what I have for you in this blog-post
I am recommending here five Smartphone gadgets which you will be able to buy by spending less than 50 rupees each and get lot of utility for your mobile phone.
Remember if you go to buy them online then they will slightly cost you more, but mostly I was able to spot them below 50 Rs in nearby mobile stores. So you can have a look at their prices online and then purchase locally .. or …
Must have Smartphone Gadgets under 50 Rupees
OTG Adapter
Jackom Key (Remappable Button)
Jack Splitter 
Ring Holder
Charging Stand
I hope this collection would help you having fascinating experience with your smartphones in day to day life
cheers !!