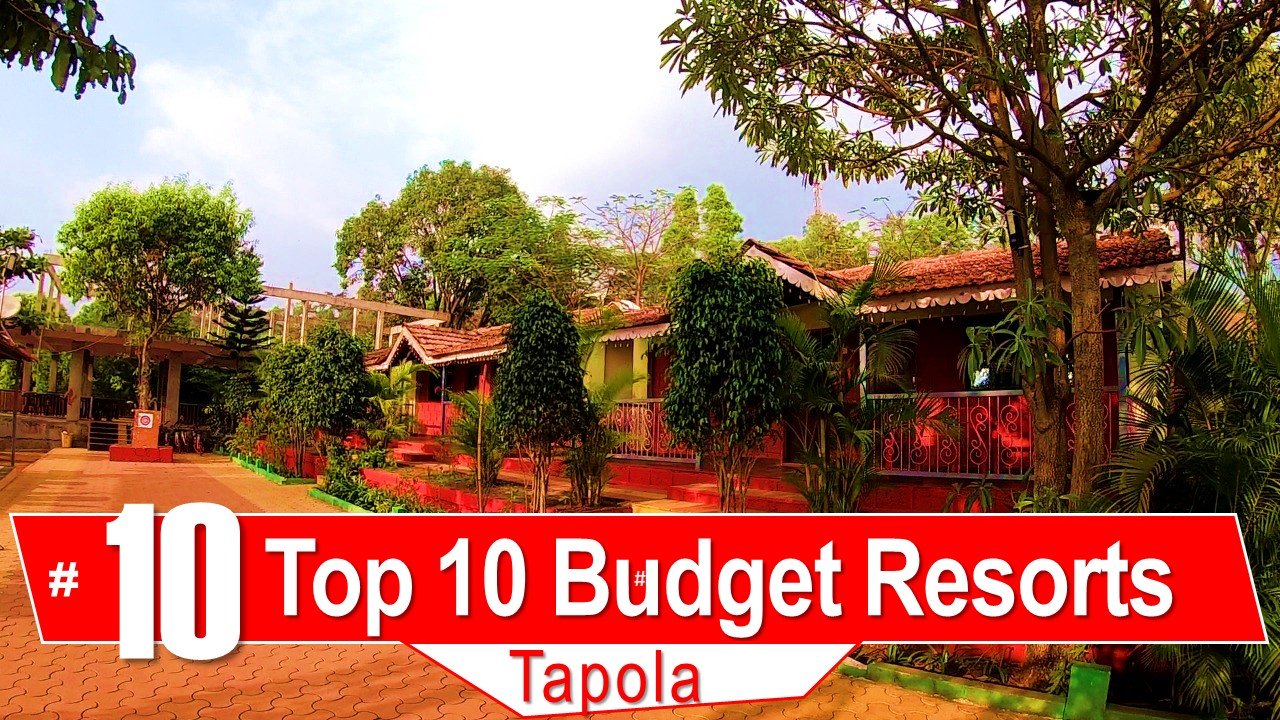 All above resorts / hotels form Budget class of hotels in this small village of Tapola will cost you around 750 Rs per person to 2000 Rs per person.
Tapola mini Kashmir of Maharashtra with stunning landscapes / beautiful scenery of hills and valleys with Shivsagar Lake, a 90 km long water body, which is actually a reservoir of the Koyna Dam. and adventure together with rustic charm and fascinating views of Koyna and Solshi rivers
Just 30-40 mins drive from Mahabaleshwar, there is beautiful village named Tapola which is also known as Mini Kashmir of Maharashtra.
I visited this place in Jan 2021 and enlisted here top 10 Budget Resorts. Please note that I have personally visited each one of them and decided to put them in top list.
————————————————————————————————————-
This is not a SPONSORED review – TrekBook India independently does assessment and recommendations which are unbiased (and hence not sponsored by any resort)
I have personally visited each resorts and videographed it and prepared detailed video including customer reviews, my own assessment and interview of owners. No charges levied from the resorts for the review.
I have eliminated some resorts from the top 10 list since I felt that they are not work of money in terms of cleanliness or price you pay or food quality or environment.
————————————————————————————————————-
The standard package offered by budget resorts in Tapola are
Package per night stay for couple will cost you from 1500 Rs to 3000 Rs for these budget hotels at Tapola

Package contains

Evening Tea
Dinner (Veg or Non-Veg) – mostly unlimited
Bk fast (veg)
Lunch (Veg or Non-Veg) – mostly unlimited
Sports activities like Carom, badminton, Cycling (available only at Palvi resort), fishing, mud bath, dart, musical chair

Boating packages are optional and you need to pay extra cost for that.
Top 10 Budget Resorts in TAPOLA – Mini Kashmir of Maharashtra – Mahabaleshwar
Palvi Agro Tourism & River Camp – Tapola

Phone: 094233 37004

Palvi agro is one of the best budget resort in Tapola  – the owner is very heling nature. He can organize activities like live fishing in the backwaters of Koyna lake, Visit to Datta temple, mud bath. The food cooked here is home made and hence very very tasty.
If you want to celebrate birthday or a promotion party, this is right place to go. Charges are around 1250-1500 Rs per person.

Shoreline Ujjwala Agro Tourism and River Camp – Tapola

Phone: 094047 31131 – in budget resorts only at Shoreline Swimming pool and Rain dance is available

Shoreline Ujjwala is the only resort with swimming pool and rain dance, this is also budget resort. Layout of resort is really good and spacious as compared to other resorts in this area.
Food quality is home made and good. There is also facility for children play area.

Nature's Living Agro Tourism – Tapola

Sahyadri Eco Agro Tourism – Tapola

Phone: 082757 41883
Keywords
tapola,
mini kashmir,
mahabaleshwar,
resorts tapola,
hotels tapola,
swimming pool,
beer bar,
boating tapola,
kayaking tapola,
monsoon tapola,
tapola near mahabaleshwar,
vasota fort tapola,
Palvi Agro Tourism & River Camp,
Shoreline Ujjwala Agro Tourism and River Camp,
Kinara Agro Tourism & River Camp,
Nature's Living Agro Tourism,
Garva Agro Tourism,
Jalvishwa agro tourism & River camp,
Shri Samarth Agro Tourism,
Shivshrushti Agro Tourism & River Camp,
Sahyadri Eco Agro Tourism, Tapola Eco & Agro Tourism,