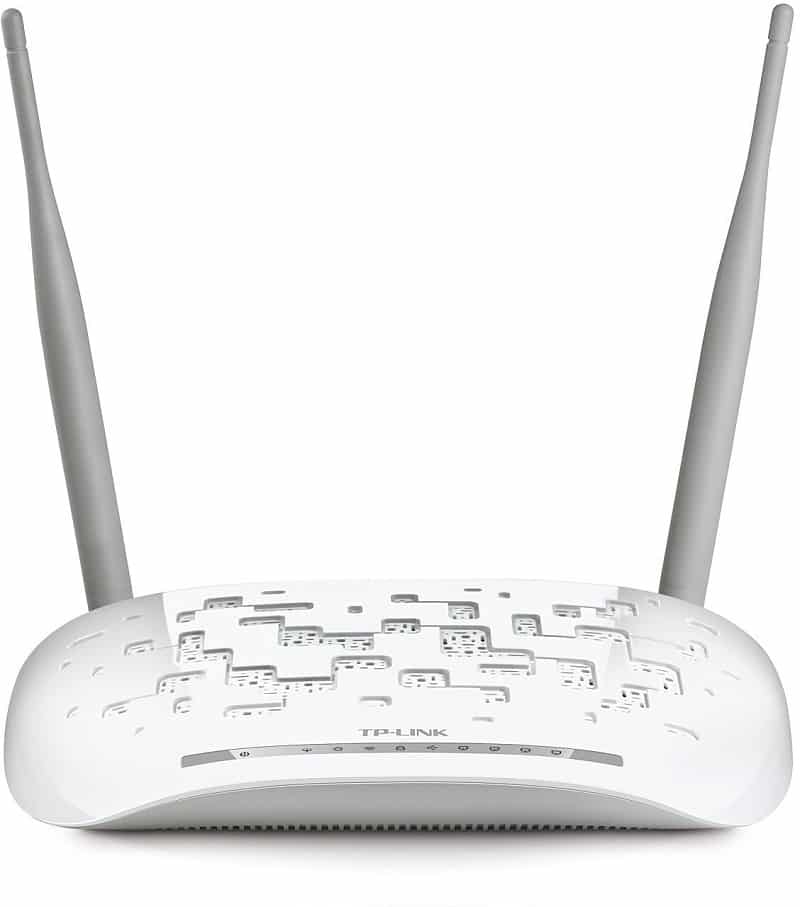 BSNL broadband is a Government service covering each & every corner of India. They have wide network in remote rural areas too 🙂 Obviously they also provide Internet connection through  Landline connection i.e. ADSL based Internet connection. Post updated for 2020.
Basic configuration that works with your BSNL Broadband connection is a Router with Modem a.k.a. ADSL Router with which You can connect all the mobiles, tablets, laptops, Smart TVs and everything else to the network using this router and enjoy uninterrupted Internet connection. It is also important for making VoIP calls, streaming HD video and online gaming
in short Routers which supports BSNL connections are ADSL routers, one more thing you need to look in the router description is look for port RJ-11
Best WiFi Router Modem ADSL for BSNL Broadband Connection Selection Criteria
Should be cost effective
Easy to configure by user with minimal computer knowledge
Maximum speed of your BSNL Connection

 ADSL     WAN link it will be ~8 Mbps
ADSL2+ WAN link it will be 24 Mbps
Hence a 150 Mbps single 5 dBi antenna or dual antenna shall be sufficient for your need
In case you have bigger home or more number of users then you can go for a 300 Mbps is needed.
Now remember 300 Mbps does not mean that you will get that much internet speed ! it means it can handle that much data at a time, so if you are connecting say your TV to mobile through WiFi network it can handle video traffic etc. So internet speed will still be governed by the BSNL Broadband connection speed and not the router speed 150 Mbps or 300 Mbps!

Should support basic security features which enables smooth and secure upload and download of photos, music, movies, files, games, internet calls and e-mailing.
No dropping connections please

Do my router need an USB slot?

Yes now a days its important and useful if you have USB slot to WiFi router, it will be useful for devices such as Printers which are not wireless but has USB input port, you can directly connect them to the router or one more use is to connect an external USB hard drive, and share files and storage space across your WiFi home network.
Tip : Multiple Antenna and High Speed are marketing gimmicks 😛 Most of all it is limited by the bandwidth of service provider [In this case BSNL]
Suggested WiFi Router Modem ADSL for BSNL Broadband Models & Comparision
D-Link DSL-2750U Wireless N 300 ADSL2+
TP-LINK TD-W8968 300Mbps Wireless N USB ADSL2+ Modem Router
Netgear D1500 N300 WiFi Modem Router
D-link 2750 Vs TP Link W8968 Vs Netgear D1500 N300
D-Link DSL-2750U

TP-LINK TD-W8968

Netgear D1500 N300

Input Type
RJ-11 (Telephone Line) supported by ISPs such as

MTNL, BSNL, Airtel,Reliance Communication and Tata Indicom

Wireless Speed
300 Mbps (802.11n)
WiFi ON-OFF Button
Yes
Yes
?
WPS button
Yes
Yes
?
Antennas
Two 5 dBi
Security
64/128 bit WEP, WPA, WPA2 and WPS Wireless MAC Filtering
Bandwidth Control
Quality of Service (QoS)
Quality of Service (QoS)

No

Guest Network
Yes
Yes
No
LAN ports
4 Numbers
4 Numbers

2 Numbers

USB Port for Storage Sharing, Printer Sharing, 3G Modem Sharing, FTP Server and Media Server
No
USB 2.0 port
No
Ethernet WAN (EWAN) for connecting to Cable, VDSL or Fiber modems
?
Yes
?
Size
16.2 x 11.6 x 3.2 cm
13 x 19.5 x 3.6 cm
16.6 x 10 x 2.8 cm
Warranty
3 Years Limited
3 Years Limited

2 Years Limited

Buy on Amazon
26% OFF on Amazon
22% OFF on Amazon
27% OFF on Amazon
Buy on Flipkart
D-Link DSL-2750U
TP-LINK TD-W8968
Netgear D1500 N300
If you look at the simple comparison chart of WiFi Router Modem ADSL for BSNL Broadband Models then it is evident that at price-point of ~1800 Rs TP-LINK TD-W8968(V2) 300Mbps Wireless N USB ADSL2+ Modem Router is clear winner
[Although all three models above are best sellers on Amazon]
Single Band Router vs Double Band Router comparison
Single Band Router

Duel Band Router

Suitable for
Small home
Large home
Designed for
Web browsing, email, Youtube video watching
Online high resolution gaming, video streaming
Coverage area
small
large
Number of simultaneous connections
Few
Many
Signal strength
Medium
Strong and longer distance
Operating frequency
2.4 GHz
 2.4 GHz to 5 GHz
less prone to interference from other devices
Cost
Best ADSL Routers for small home (without USB)
Do not forget to Buy ADSL Internet Phone Filter Splitter Broadband Modem
---
Howbuy.com Knowledge base for you:
1) Which Router is best for Hatway broadband?
When you want to get local ISP's internet broadband connection from Hathway, ACT, Tikona, Airtel Fibrenet, MyWorld, Nextra, Siti Cable, You Broadband, Spectranet etc. you can not use same Router modem that for BSNL broadband, hence you will need to buy a different router with Ethernet Cable port (RJ-45 port)
2) how to configure bsnl modem
Here are two websites giving detailed guideline on setting up BSNL router modem
---
Read my selection guide for Hatway broadband internet connection:
https://reviews.trekbook.in/tp-link-841n-vs-740n-wireless-router-comparison-review/