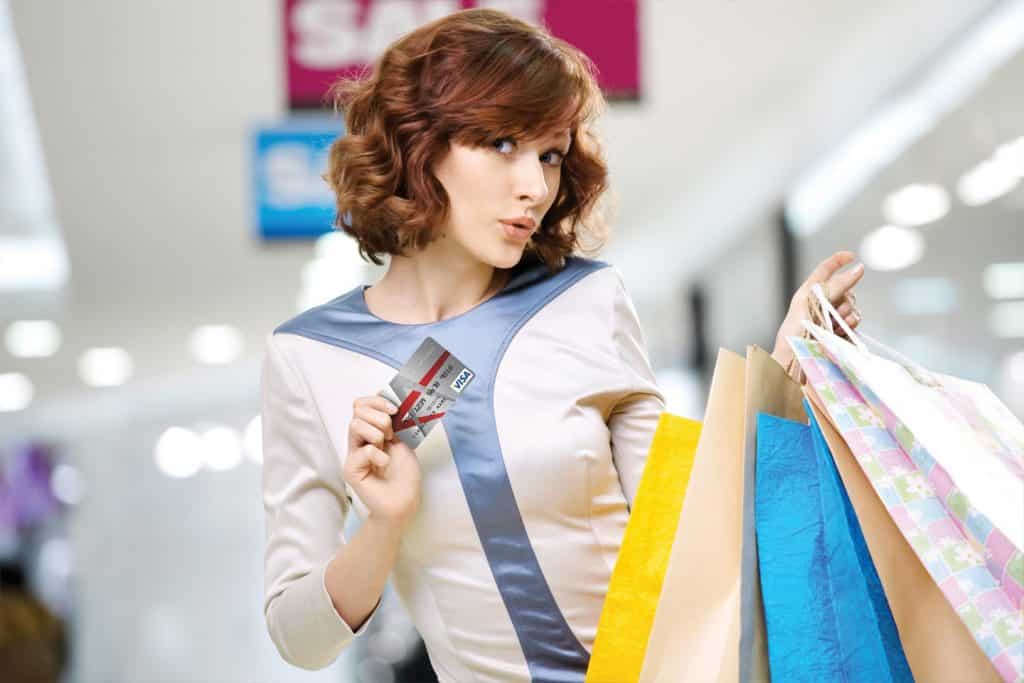 Who doesn't love shopping?
At times, you have to settle down with window shopping as your wallet doesn't allow you to do more than that. But, a credit card is an answer to all your shopping woes. I am sure you must have encountered a situation, at some point of time, where you need some help in the form of credit to buy what your heart desires.
Today, almost every bank and credit card issuer is offering a credit card exclusively for shopping. Rise in the income of an average Indian and with the changing lifestyle habits are two leading factors for the immense popularity of credit cards in India.
So, if you are on a lookout for the best shopping credit cards, here is the list of some of the best ones so that you can spend more and save more.
#1. HDFC Infinia Credit Card
If you have Infinia credit card in your wallet, then you don't need to carry cash. There is no doubt that this is a premium card by all means and one of the most desired credit cards. The card offers a huge selection of offers when it comes to dining, lifestyle, traveling, and shopping. Following are the benefits of the credit card –
The card has the lowest markup fee of 2% for all foreign transactions.
HDFC Bank customer support ensure that all your queries are answered over the phone.
When you withdraw cash of up to 40% of the credit limit, you don't have to pay any cash withdrawal fee.
If you purchase fuel between Rs. 400 to Rs. 4,000, fuel surcharge will be waived off and it is capped at Rs. 1000/billing cycle.
As a cardholder you enjoy 50 days of interest free credit period and you are also offered low interest rate for all the purchases made using the credit card.
#2. Standard Chartered Manhattan Credit Card
It won't be wrong to say this a Family Man card. You get to enjoy cashback on groceries and departmental spends. This card is particularly preferred by the shopaholics as they get to earn reward points and rebates. Here are the benefits of this credit card –
When you shop at Food Bazaar, Big Bazaar, Reliance Fresh, and More, you will get 5% cashback.
You also get to enjoy attractive rewards from Visa on this credit card.
You can get 20% cashback every month when you spend on Uber rides.
When you spend on other categories, you earn 5 reward points on every Rs. 150 spent.
#3. SBI Simply Save credit card
You will come across various savings card, but Simply Save credit card just takes the cake. This particular credit card is not only highly rated but as a cardholder you get to save a lot as well. Have a look at the benefits this card offers –
For fuel transactions between Rs. 500 to Rs. 3,000, you will receive a fuel surcharge waiver of 2.5%.
When you spend Rs. 100 on other categories, you get to earn 1 reward point.
You get to earn 10X rewards when you spend on grocery, dining, and departmental stores.
When you spend Rs. 2,000 in initial 60 days, you get 2000 bonus points.
You have the option of choosing flexible EMI options for big purchases.
#4. HDFC Bank MoneyBack credit card
MoneyBack credit card is undoubtedly one of the best cashback credit cards in India at the moment. You get cashback on your retail spending and you also get to witness lots of various other benefits. Let me discuss the benefits of this credit card –
Fuel surcharge waiver is capped at Rs. 250 every billing cycle.
As a cardholder, you get to enjoy the benefit of revolving credit at a competitive interest rate.
If you are able to spend Rs. 10,000 in the initial 90 days of the card set up, the fee of the first year will be reversed.
There is a markup fee of 3.5% on foreign exchange.
You earn 2 reward points for every Rs. 150 spent.
#5. HSBC Visa Platinum Card
This card will certainly add a touch of glamor to your lifestyle. The credit card offers various offers that aptly complements various travel, shopping and dining related requirements. Following are the benefits of having this credit card –
All transactions done within the initial 30 days of the issuance of the credit card, you get 10% cashback.
There is zero joining and annual fees.
You get to earn 3X the rewards on dining, telecom, and hotel transactions for one year.
You get 5X rewards when you make purchases over Rs. 40,000 in a year.
When you purchase fuel worth Rs. 400 to Rs. 4,000 you get to enjoy a maximum waiver of Rs. 250 per calendar month.
---
About out Guest Post Writer – Deepali Sharma
Deepali is a freelance writer. She is an expert in inbound marketing, content marketing, and lead generation.